Down in this section?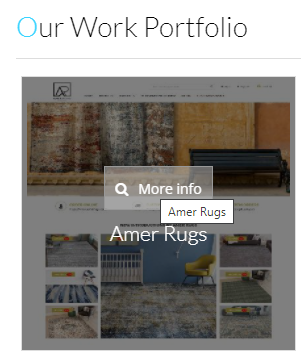 Using inspect it doesn't look like there's a layer covering the link, and the css shows that hover is working.
On the page that "works" each client is shown in a div with bootstrap settings.
On the page that "doesn't work" you're using a list – both valid although I'm surprised by the hardcoded 275px. You should have mentioned that it only "doesn't work" on desktop, that it's working on tablet and phone sizes.