Back when I worked for a big software house, before the days of git repositories, our clients would have 4 installs of our software – development, testing, staging, and production. Bugs didn't get past our awesome test teams and rollbacks were rare.
I've worked with a client more recently and we still had 3 environments but git made the development environment almost 2 tiered.



So, it's with amazement that I'm watching the meltdown at Zendesk where "pods" (servers?) are unstable, needing a rollback and have even taken down Zendesk's own chat service.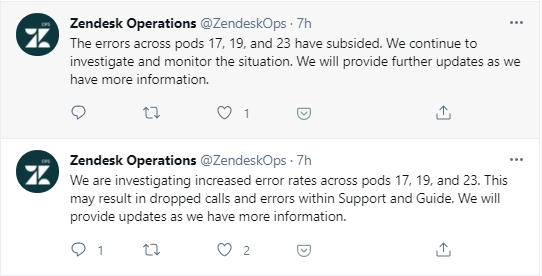 Their social media team is doing really well and they're being open about the issue: https://support.zendesk.com/hc/en-us/articles/4402552467994-Service-Incident-June-10th-2021
Something to remember when you're having a bad day, even the big guys screw up!